Most every nonprofit recognizes the importance of an updated website, but few can afford a redesign. With a client's tight budget in mind, ArcStone found 3 ways to cut the cost of a nonprofit web design, making it more affordable. In the end, the MN branch of Kids In Need still received a custom WordPress site, but they didn't get an unwanted bill.
This project wasn't small by any means. Kids In Need wanted to go through their whole site to clarify calls to action, clean up the navigation, include more high quality imagery and inspire users with their story.
Here are 3 tactics we pursued that you may want to consider:
1. Using WordPress – Carefully
One way to cut costs while using WordPress (read why it's our go-to CMS in this post) is through cutting down on number of pages. We took the time to analyze all of Kids In Needs previous web content and find the content that was updated least frequently. Then we opted not to integrate these pages to WordPress. This saved room in the budget for building out pages on the site like the blog and staff pages, which will now be easily accessible through their CMS.
2. Optimizing Resources
Kids In Need had a designer on staff, which really helped our design team. Not that every nonprofit needs this specific resource, but it's good to keep in mind: if you're approaching a redesign, inventory the skill sets you already have, so your web agency can focus on providing what only they can.
3. Creating Templates
It's easy to get carried away with page layouts, but this is another area which can cut web design costs. For example, with Kids In Need, we found we could save funds by using the same template for their stories and program pages. This also helps create a better user experience as it lessens the change between pages.
Here's a before & after view: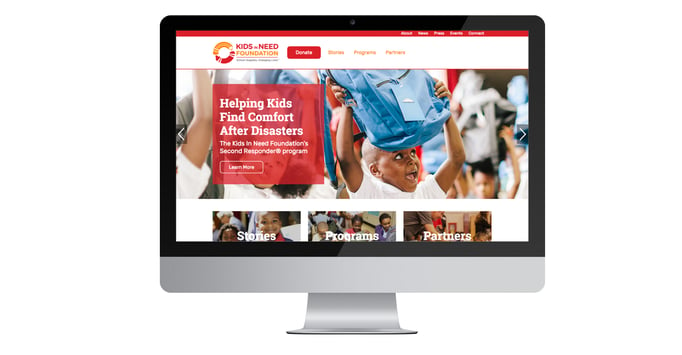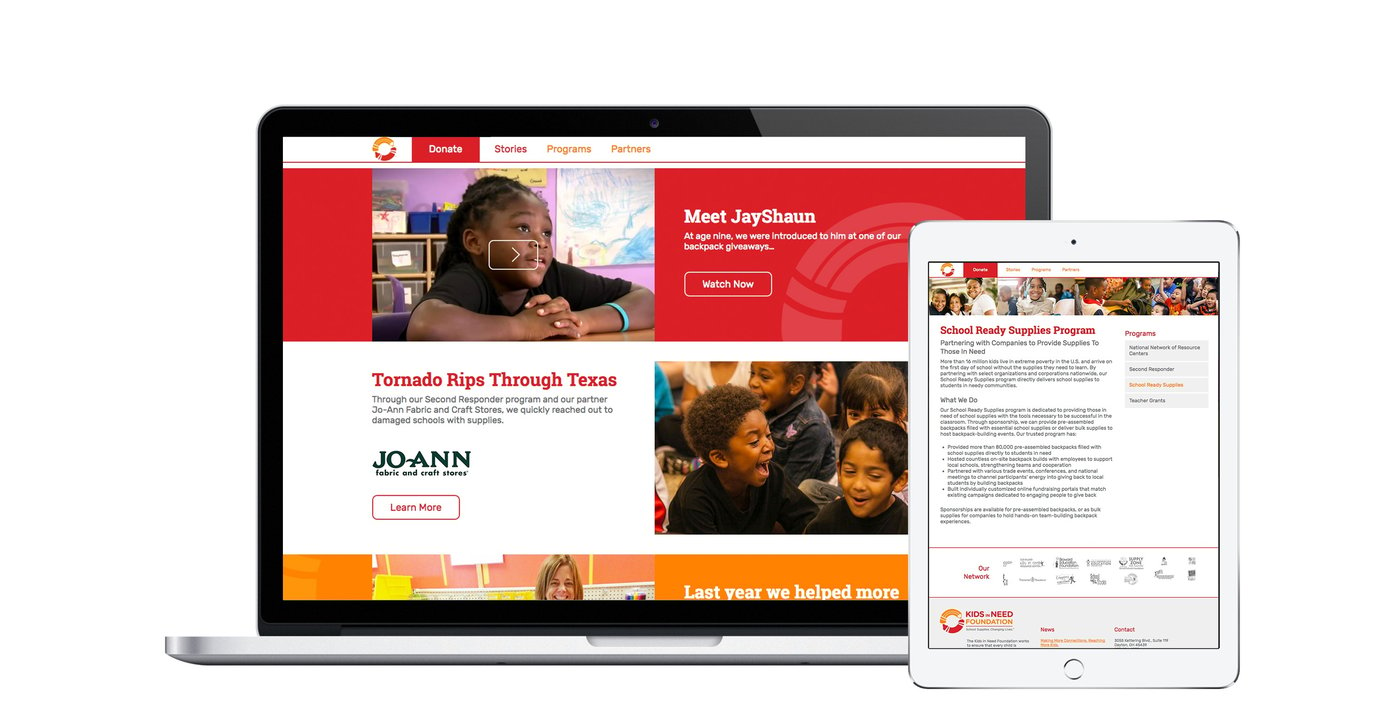 If you're interested in a quote for your nonprofit website, fill out this form here and our digital marketing strategist can help you configure your budget.