Jeff Brooks, creative director of a marketing company (TrueSense), has been writing about and involved with nonprofits for over a decade – focusing on the value of nonprofit fundraising. As Jeff puts it, nonprofits should, "know that fundraising is both a number-driven science and a heart-driven art." In short, he understands the nonprofit struggle and seeks to alleviate it.
His blogs get right to the point – not glossing over any of the truths to nonprofits, which is quite refreshing. What's more is he doesn't try to cover everything about nonprofits, so you know you can come here and get what you asked for. Overall, he has great insight into a fundraiser's audience, how to best speak to them, and common mistakes to avoid. Plus his tone is slightly sarcastic, making fundraising ideas and news a bit more entertaining.
Twitter: @jeffbrooks. He also has a newsletter on his site which will keep you updated on fundraising specifically.
Debra Askansas seems to thrive on engaging with others and teaching them how to do so more effectively. She takes this passion and helps nonprofits apply engagement in the digital realm. This strategy is aimed at moving people forward to act.
Although engagement is her main purpose, the blog covers many aspects beyond social media. She covers broader aspects such as ways to measure progress, community conversations, and storytelling. There is a strong collaborative aspect in her blog; she really emphasizes how she seeks this to be an open conversation.
Twitter: @askdebra. As per request, converse on her blog. She also works as a trainer and produces a webinar if you want to go beyond the blog.
Amy focuses specifically on technology for nonprofits and how that can drive improvement for the world. She sees how innovative technology can do even more than we imagine.
The blog points to many tools for nonprofits and opportunities for growth based on changes in tech. This is a great hub to look for conferences and opportunities to get invovled in the tech community.
Twitter: @amyrsward. She's also open to emails so as to talk through ideas. She even offers to speak at conferences and workshops.
4. On Nonprofit Leadership, Development & Management: re: charity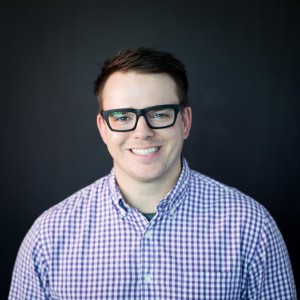 Brady Josephson is involved in many aspects of the nonprofit realm. His blog is re: charity, but he also writes for Huffpost Impact, owns the creative agency shift and manages to find time to be a adjunct professor teaching on nonprofit management at North Park University. It goes without saying that he is a go-getter and wants others to take action, too. Clearly he has many avenues for inspiring us to do so, but for re: charity he focuses on leadership, management and fundraising.
His blog is separated out into "social fundraising," "cause marketing," "storytelling," "marketing," "fundraising," and "philanthropy" so there are plenty of resources for any cause. As a whole, the blog feels very motivational and is an encouraging resource.
Twitter: @bradyjosephson, @HuffPostImpact, and @shift_charity
5. On Content Marketing for Nonprofits: Kivi's Blog
Kivi Miller has worked in all areas nonprofit. She's done large scale and small scale; served as a board member, grant writer and director; worked in the HR, development and IT departments; and worked with both big budgets and minimal ones. Needless to say, when it comes to nonprofits and how they should form a content strategy, she has seen it all. She currently trains nonprofits and works to take her experience to apply a unique approach to their new situations.
Her blog covers a breadth of information, but especially focuses on productivity and strategy for content marketing. She keeps all of this information light – as a "Mom. Vegetarian. Baker" living in the rural south, all this strategy has a friendly-vibe and comes from a good place.
Twitter: @kivilm
And of course, follow us! Receive a monthly newsletter in which we curate the most useful blogs and resources we came across that month. We'd also love to offer you our free ebook – Nonprofit Audience Persona Development Guide.