Happy Thanksgiving!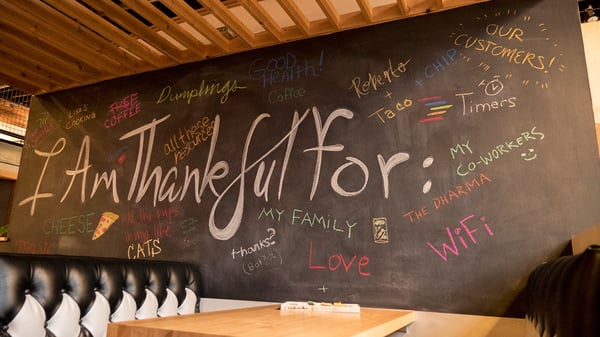 (Recipe from our team here »)
A reminder of why your nonprofit can be thankful…
– The Nerdy Nonprofit – November 2016 –
---
#1. Your own nonprofit work & all the good you do.
Capterra posted "7 Reasons to Be Thankful for Nonprofits." It's a sweet and encouraging post you should take a minute to share with your team – especially if you get caught up in the stress of Giving Season planning.
#2. This offer from ArcStone to set up your Google Analytics
From ArcStone
We want you to actually use your Google Analytics data come 2017. Find out how we can help you get set up with a customized dashboard and automated reporting.
#3. The unprecedented rise in donations post-election
Article from The Atlantic
After the election, nonprofits report a spike in donations. What can your nonprofit do to meet people's desires to get involved at this time?
#4. A #GivingTuesday guide for procrastinators
Tips from Network for Good
Not ready #GivingTuesday next week? Here are 3 pointers for catching up on the basics, quickly.
#5 The potential for a better website experience
Post from The Nerdy Nonprofit
Big Brothers Big Sisters had a well-timed redesign. The combination of this and the rise in nonprofit activity post-election resulted in 4X more volunteer signups than they were seeing.
Need help strategizing for 2017? Contact our team today to discuss a few ideas.
Jenna & Chloe