Every nonprofit has a story, and chances are it's one that pulls on readers' heartstrings. Scholarship America caught my attention through their Dreamkeepers video series, which showcases students who used the program's emergency financial aid grants to stay in school. I reached out to their team and they excitedly shared how they used video for nonprofit storytelling. Review why we encourage nonprofits to invest in video marketing and what you can learn from Scholarship America's success.

Why is video marketing the best fit for nonprofit storytelling?
There are several reasons we recommend video marketing for clients (see 8 examples in this post), especially nonprofits, but one of the main ones stems from video's great ability to tell a story.
"We feel that video is one of the most personal and impactful ways to get our scholarship recipients' and organization's stories out into the world."

– Michelle Showalter, Communications Manager at Scholarship America
We gravitate towards stories. With our attention spans decreasing each year, when we search online, we need something that grabs us. A study by Harvard Business Review revealed that "character-driven stories with emotional content result in a better understanding of the key points a speaker wishes to make and enable better recall of these points weeks later" ("Why Your Brain Loves Good Storytelling").
In other words, if we can latch onto a character in your nonprofit's story and then identify with their struggles, chances are we will remember that story above all the other information we took in that day. We will also better understand what your nonprofit does.
We gravitate towards video. Again, with all the noise of the digital space, video is one of the most powerful marketing tools available today. Better than just reading a story, viewing it and hearing it is all the more impactful. A slideshare by Adéile Studios showed that video accounted for 1200% more shares than photo or text content and companies that use videos have an average of 41% more traffic to their site.
In other words, if your video catches enough attention, it is likely to perform better than a photo or another piece of content could.
How to tell a story successfully:
We discovered that, in order to motivate a desire to help others, a story must first sustain attention – a scarce resource in the brain – by developing tension during the narrative.

If the story is able to create that tension then it is likely that attentive viewers/listeners will come to share the emotions of the characters in it, and after it ends, likely to continue mimicking the feelings and behaviors of those characters.
As you'll see by reviewing Scholarship America's Dreamkeepers series, nonprofits are sitting pretty as far as their video marketing potential. Unlike big-name brands like Apple or Target, you don't have to make up stories or hire actors and models to grab attention. You can simply interview the people you work with every day and tell their powerful story.
Michelle discussed how they really only had to find the interviewees and pose the questions for the filmmakers to ask. From there, Michelle addressed, "it's really the filmmakers job to get a person to tell their story in a compelling way. They're the experts at this!"
Read more in our VP of Marketing's blog post, The Power of Storytelling, which recaps and extrapolates on a talk by best-selling author, Matthew Taylor.
Erin Weaver:
Janay Corbitt:
Video credit to: Uptop Films
The various channels you can use your videos:
Michelle described how widespread the use of these videos will be. They can use them for their…
Website
Social media posts
Blog content (see Scholarship America's articulate and optimized blog post here)
Events
Meetings with prospective partners
Conferences
For the first few uses, you'll want to make sure your video is well-optimized. This usually requires the video to be done professionally, as Scholarship America did, and to be shared on social channels. For sharing, you'll definitely want to have a strong YouTube page. Read more on how to set this up in YouTube for Nonprofits.
Get started!
If you're ready to produce a nonprofit marketing video, take a look at the 10 steps we take with each new video.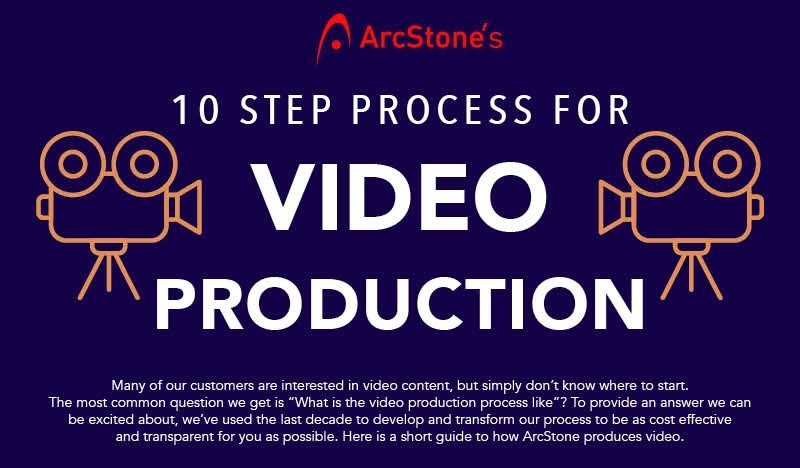 Best of luck as you pursue your nonprofit video marketing and congrats to Scholarship America for their well-executed project!