As a digital agency, ArcStone helps guide nonprofits with their online strategy. We start with a marketing or technical assessment, which often leads into a website redesign, software integration or targeted marketing campaign to help drive donations or increase engagement. Our services include:
Custom WordPress Design & Development
Marketing Automation
Audience Persona Development
Content and Usability Audits
Google AdWords and Grants
Social Media
Content Strategy and Creation
Nonprofit Software & Database Integration
Email Marketing
Video & Photography
Our nonprofit clients motivate us to do even better work. View some of our nonprofit case studies below to understand what this looks like and see why we were inspired to launch The Nerdy Nonprofit blog or read about why we care and our partnerships with other nonprofits.
Hunger Solutions: We worked with Hunger Solutions to improve their food drive campaign and landing page design. This AdWords campaign saw a 178% increase in conversions after our input.
Kids In Need: In collaboration with their team, we designed a custom WordPress site while sticking to their budget.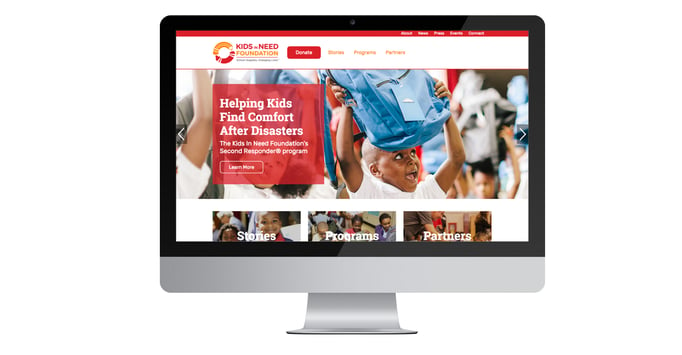 Minnesota Fire Hire: ArcStone designed this WordPress website and managed a 12-month campaign to help attract volunteer firefighters.
Minnesota Masonic Home: Working with Minnesota Masonic Charities and helping them promote their new center, we designed a website on a WordPress platform for easier access for employees and better navigation for their older generation audience.
MOFAS: After a content audit, we launched a website redesign – the organization connects professionals, families and those impacted with the resources they need.
Youthlink: By studying their audience personas, we informed our design for a brand new WordPress site. YouthLink combats youth homelessness in the Twin Cities Community